At BullRiderCoach.com, Wiley Petersen provides online and in-person products and services to bull riders ranging from BEGINNERS TO PROS. He covers all aspects of the sport including mindset, physical training, visualization, riding technique, sponsorship acquisition, and MORE.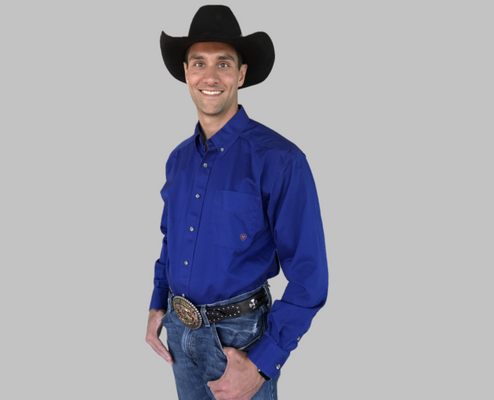 About Wiley
Wiley Petersen grew up in a family of rodeo cowboys, but it wasn't until he was ten years old that he had the desire to try bull riding. Soon after that first ride in Fort Hall, Idaho, it became his dream to be a professional bull rider and he did everything he could to see that dream come true.
As a young man, Wiley began to excel in the Idaho Junior Rodeo Association and won several buckles as a steer rider before moving into high school rodeo where he was a 2-time District 4 champion and 2-time National High School Rodeo Finals qualifier.
After graduating from high school in 1997, Wiley rode bulls for Idaho State University where he qualified for the College National Finals Rodeo (CNFR) twice. While in college, Wiley started to ride at PRCA rodeos and PBR events as a permit holder. In 1999, Wiley filled his PBR permit and never looked back. He qualified for his first PBR World Finals in 2000 and has qualified for a total of 10 Professional Bull Riding World Finals since then. Wiley has also won 13 of the televised PBR events, and earned over $1.4 million during his career. His greatest accomplishment was in 2007 when he won the PBR World Finals Event title and took home over $280,000.
Wiley retired from professional bull riding in 2012. He lives in Southeast Idaho with his wife, Amy and their two sons, Kaden and Rylan. He is a member of the Shoshone-Bannock Tribes. He now works as a Physician Assistant and enjoys spending time with his family, traveling, exercising, mountain biking, and many other outdoor activities. He also enjoys helping people succeed in bull riding, which is why he created Bull Rider Coach to teach and coach others how to bull ride.
Wiley's philosophy for success is to keep things simple, work hard, and try to help people along the way.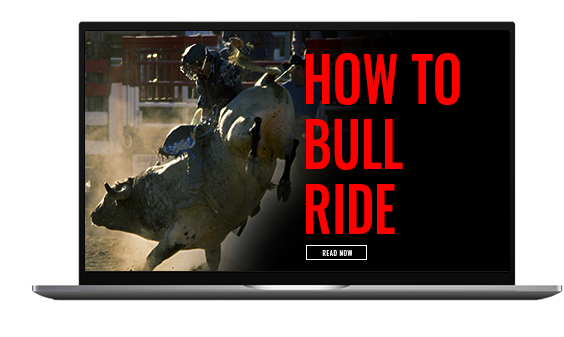 HOW TO BULL RIDE COURSE
Imagine being able to go step-by-step with Wiley as he teaches you the secrets he used to become a professional bull rider. He covers topics including mindset, fitness, technique, and practice strategies. This course is made for everyone, from the curious to the experienced.