BRC STORE
Find all of the best bull riding tips, tricks, and courses from Wiley Petersen here. You can purchase my eBooks, instructional videos, cowboy fit workouts, and make a deposit for your bull riding clinic on this page. To learn more about my courses or clinics, you can always feel free to contact me at any point. I want to help everyone become the best bull riders possible!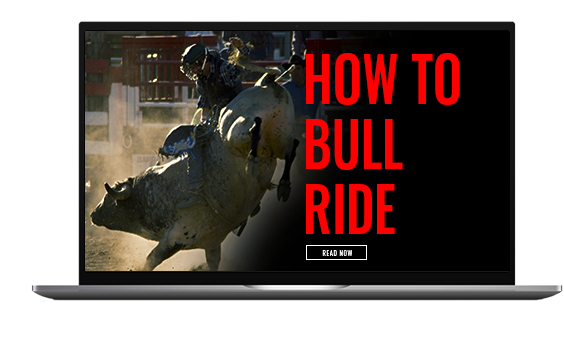 HOW TO BULL RIDE COURSE
Imagine being able to go step-by-step with Wiley as he teaches you the secrets he used to become a professional bull rider.
That's exactly what you get with How to Bull Ride. Wiley covers lessons including mindset, fitness, technique, and practice strategies. This course includes everything that Wiley has to offer such his Bull Riding Basics ebook, Cowboy Fit workout videos, plus tons of other downloadable content.
This course is made for anyone that wants to learn to ride bulls, from beginner to expert.