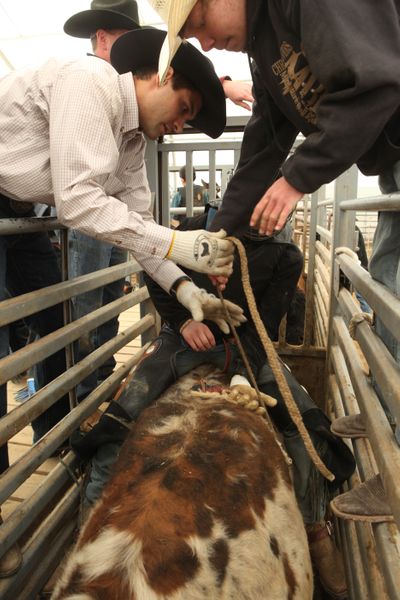 When you attend one of our bull riding clinics, you will receive professional instruction on every aspect of bull riding and have the opportunity to get on the right type of practice bulls to help you learn.
Topics Covered:
Equipment
Technique on a Buckrite powered drop barrel
Proper Warm Up exercises
Film and analyze your rides
Mental toughness/confidence
The right amount of practice on the right type of bulls
My clinics are typically two days long starting at 9 am and ending at 5pm each day. On the first day, I start by discussing a champion's mindset, and then I go over bull riding equipment. After that, I teach bull riding technique. Finally, we start bucking bulls.
I do my best to get each rider on the right bull for his/her experience. Each rider is filmed riding and gets on 2-3 bulls each day. However, there is no limit to the number of bulls you can get on, so if you want to get on more, you can. At the end of each day, we watch the riding videos with the students and analyze each ride.
The second day begins with a short spiritual/inspirational service that will encourage and inspire you to live by Faith. We then do more work on technique to reinforce what you've been learning. After drills, we buck bulls until every student has been on as many bulls as they want. We conclude the clinic by analyzing the ride videos and giving away prizes.
I do my best to make it a fun and uplifting experience for every student. I want you to learn the right way to ride bulls and what you can to do improve long after the clinic is over. I make myself available to my students for any help they may need in the future.
NOTE: I only do a few clinics per year in the Northwest region of the United States. However, I do offer private lessons. Email for more info about private lessons and sign up for my emails to hear about upcoming clinics. I've also put together a list of other bull riding coaches to help you. See that list HERE.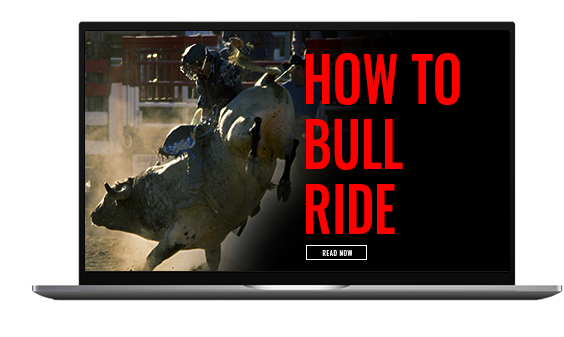 HOW TO BULL RIDE COURSE
Imagine being able to go step-by-step with Wiley as he teaches you the secrets he used to become a professional bull rider. He covers topics including mindset, fitness, technique, and practice strategies. This course is made for everyone, from the curious to the experienced.